The Mater Dei Foundation has been set up by the Board of Mater Dei to help plan for and secure the financial future of Mater Dei so that it can continue to assist the successful operation of all its programs - from Mater Dei Early Childhood Education, Mater Dei School, NextPath Continuous Learning and Assessment & Therapy.
If you would like any further information on the Mater Dei Foundation please contact Catherine Jeffcoate at catherinej@materdei.org.au or on 4655 7481.
Click here to read our Privacy Policy.
The Mater Dei Foundation is a registered charity.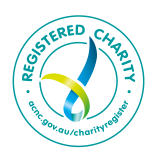 Foundation Fundraising Events
See below for our fantastic fundraising events through the Mater Dei Foundation.
For the full list of Mater Dei's fundraising events, click here.
Second Trek Date Available!
We are excited to announce that due to demand, we are now offering a second trek date for our Trek for Opportunity 2021.
Don't miss out! Spots for April 10 - 16 2021 are filling up fast.
Becoming a Foundation Member
New foundation members are always welcome. Contact Catherine for more information about becoming a member of our Foundation.
To read an article that appears in a recent Catholic Club Superstar Magazine follow the below link.
To read an article that appears in our June 2016 Matters Magazine that contains an update of the Mater Dei Foundation follow the below link.