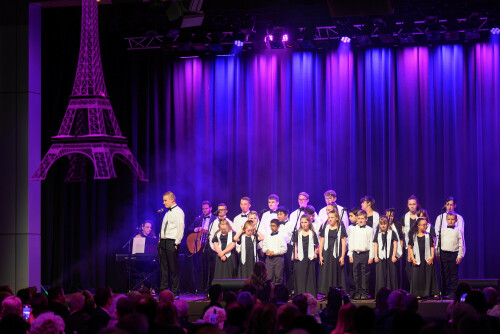 The Mater Dei Foundation Dinner is our biggest annual fundraising event, held in September. The highlight of the night is always the performances from our talented Mater Dei School students and NextPath Young Adults. It is a wonderful night and a great opportunity to feel connected not only to our community but to the students and Young Adults at Mater Dei.
Our hard working and hands-on committee, led by Jim Marsden and including John Adam, Kevin O'Keefe, Kristen Green, Greg Copeland, Bryson Shafer, Nadine Fitzpatrick and Tim Knapp, make each Foundation Dinner a spectacular night that our community looks forward to each year.
For more information or if you would like to be involved in the Foundation Dinner, please contact Sarah Ryan at sarahr@materdei.org.au or call 4655 7481.
For more information on how to become a Sponsor of the Mater Dei Foundation Dinner, please view our Sponsorship Package here.