St Benedict's Feast Day 2023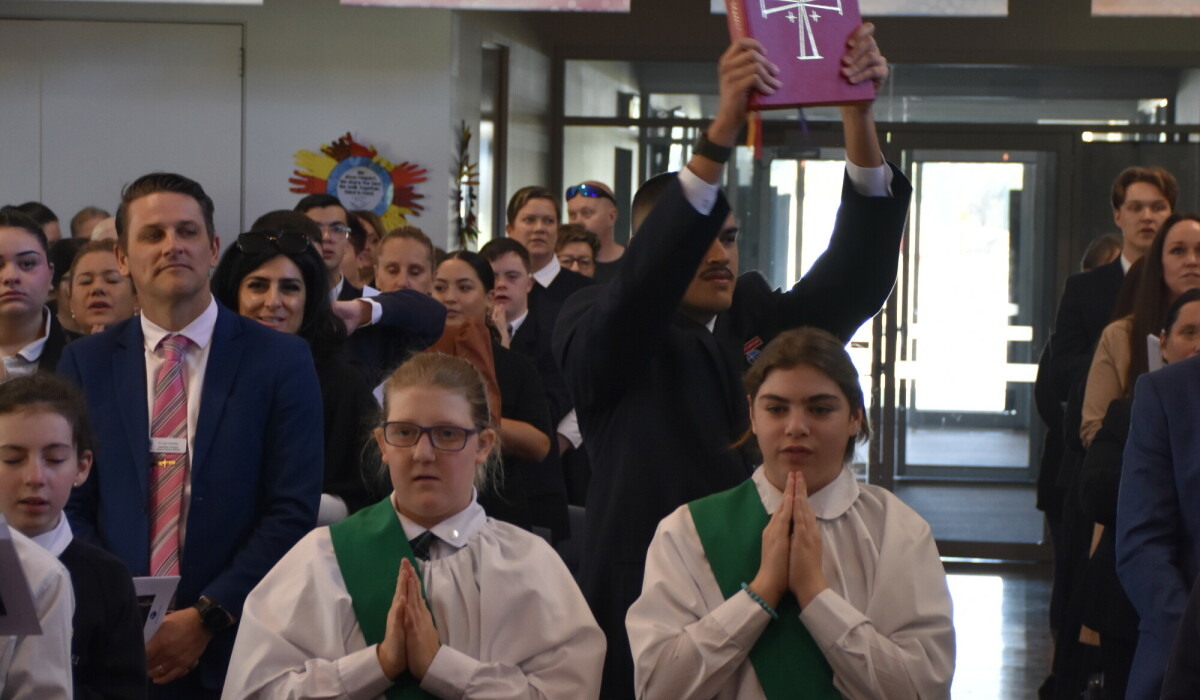 Today we celebrated St Benedict's Feast Day, commencing with a beautiful Mass led by Father John Ho.
During Mass we recognised two wonderful individuals for their incredible contributions to Mater Dei. Year 12 student Oliver is this year's recipient of the Hospitality Award, while longtime supporter, Committee Chair and Mater Dei Board Member Sherie Avalos was recognised as this year's recipient of the St Benedict Community Award.
We are grateful to have shared this Mass with many family, friends and community members.
After Mass, students enjoyed lots of fun activities in the sunshine including an obstacle course, mask making, inflatables, a disco and much more.