100 Days of Learning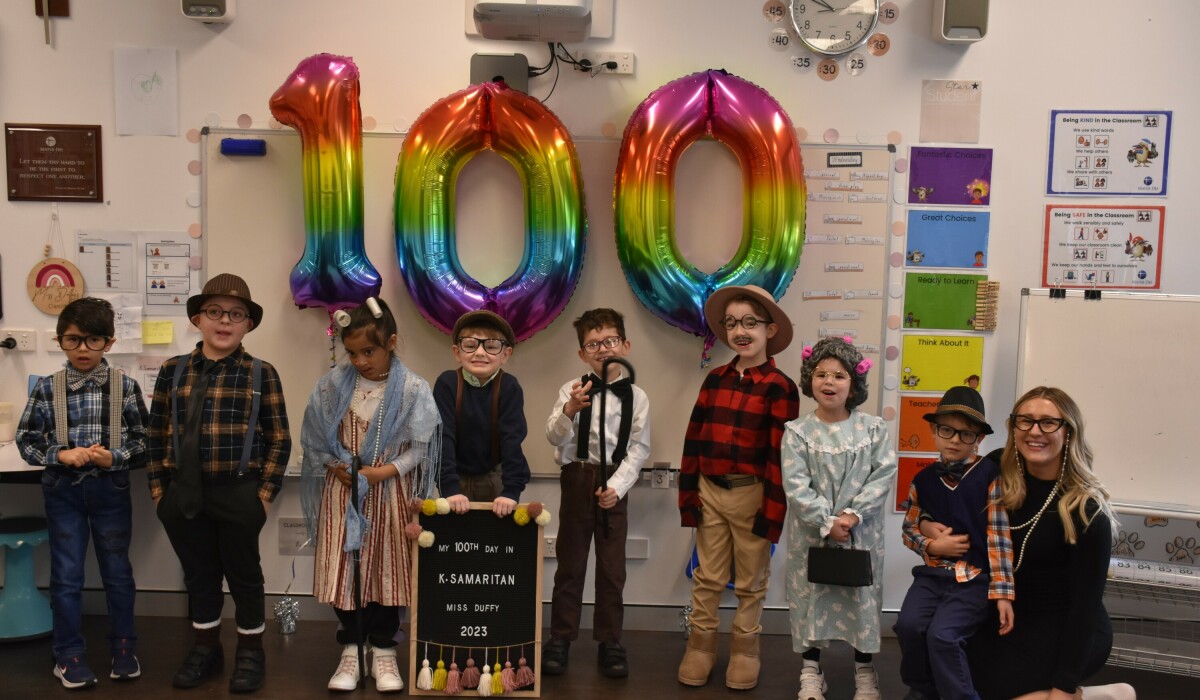 Today our Kindergarten students celebrated completing their first 100 days of Learning at Mater Dei School.
To celebrate, students dressed as themselves at 100 years old and completed some fun activities with their teacher Miss Duffy and TA Sophie. Activities were themed around the number 100, and included counting to 100, placing 100 stickers on a worksheet, decorating cookies and drawing themselves as 100-year olds.
It was a wonderful way for our students to showcase just how much they have learned in their first 100 days at Mater Dei School.