Move It 4 Mater Dei is Mater Dei's digital, peer-to-peer fundraising challenge. The premise is simple: sign up, commit to a daily goal of how many minutes of exercise you'll do, and get moving! Teams, individuals and classes are all welcome to sign up and make their minutes count.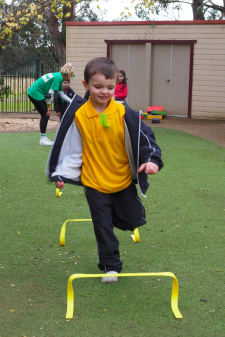 Amazing prizes are awarded to our highest fundraising individuals and teams.
Now in it's third year, Move It 4 Mater Dei has proved to be huge success, with over 300 participants having raised in excess of $120,000 for the babies, students and Young Adults across all of Mater Dei's programs.
Mark it in your Calendar now! Registrations will open shortly.
For more information, email Sarah Ryan at
sarahr@materdei.org.au

or call 4655 7481.