NSWCCC Swimming Championships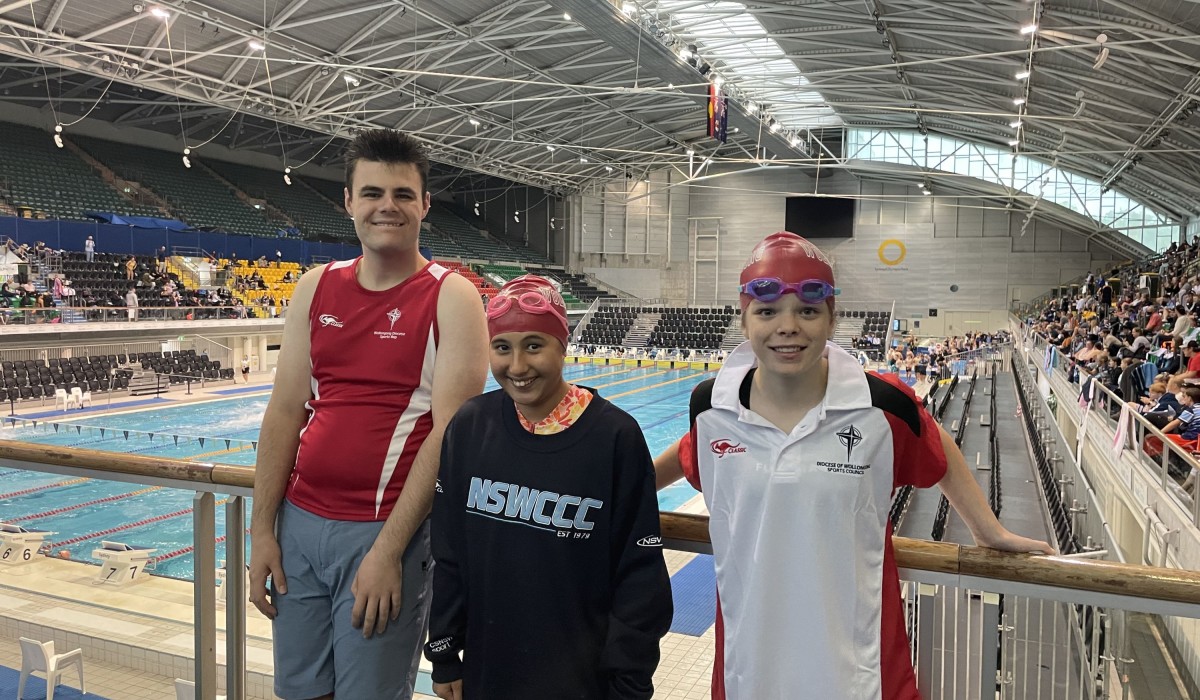 Last week, Mater Dei School was very fortunate to be represented by three incredibly talented young swimmers at the NSW Combined Catholic Schools Swimming Championships at Homebush. Leishiya, Maya and Jacob represented Mater Dei and the Diocese of Wollongong with esteem, and we are all incredibly proud of their efforts.
The day was highlighted by Leishiya winning Bronze in the 50m backstroke. This is an amazing achievement and means that Leishiya will now progress to All Schools Swimming Championships in June.
The results from the day are:
50m Freestyle Jacob (6th), Maya (7th), Leishiya (8th)
50m Backstroke Leishiya (3rd), Jacob (6th) and Maya (5th)
Well done Leishiya, Maya and Jacob!