Letters from Stella Maris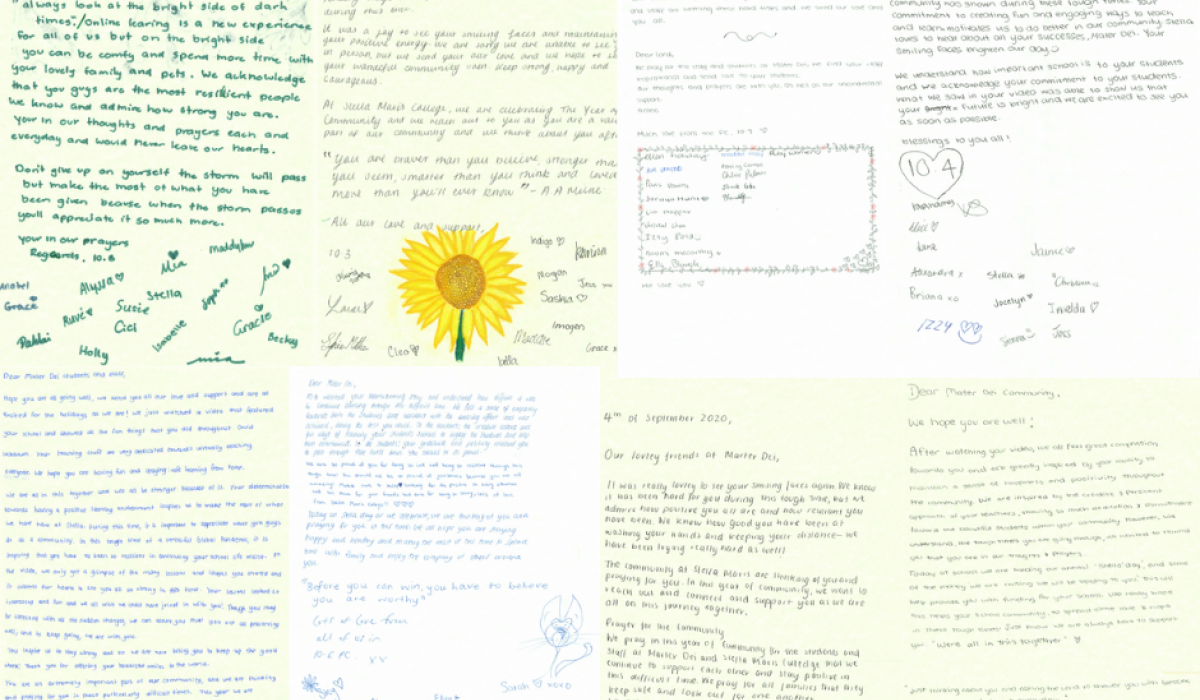 Stella Maris College in Manly celebrated their 'Stella Day' on Friday. Year 10 wrote letters to our Mater Dei students and community in response to a video we had sent them, letting them know what we've been up to in this unusual year.
At Mater Dei, we are incredibly blessed to have such a wonderful relationship with Stella Maris and their students. We see the Stella girls on occasions such as our St Benedict's Day, and this year we have very dearly missed these opportunities to connect.
Mother Teresa said, "I alone cannot change the world, but I can cast a stone across the waters to create many ripples." From the bottom of our hearts: thank you, our dear friends, for reaching out despite the distance and circumstances. This year has been a crazy one but we hope we can see you all soon.