Spark a change this EOFY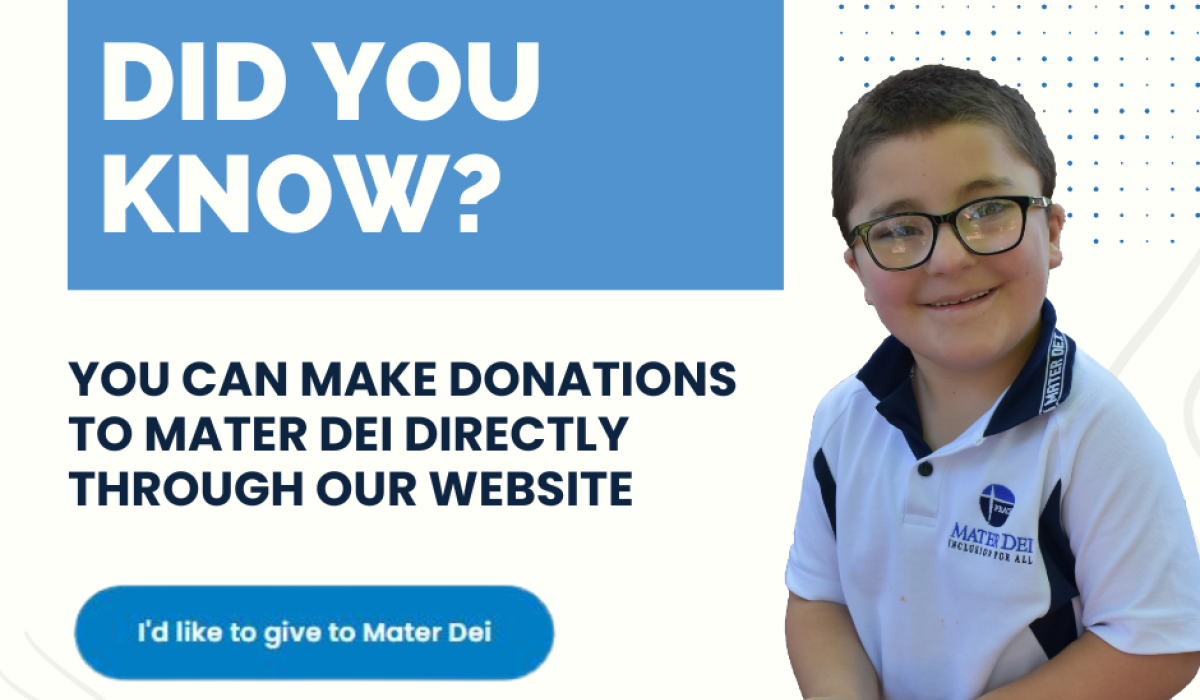 This Tax Time, you can spark a change that lasts a lifetime.
Your gift can help provide the resources and opportunities needed to help babies, students and young adults with an intellectual disability reach their full potential.
To donate, simply click the link below or the 'Donate' button at the top of the page.
The process is simple, and ensures your contribution provides significant benefit to Mater Dei's programs as quickly as possible.