Athletics Carnival & G Day Mass 2022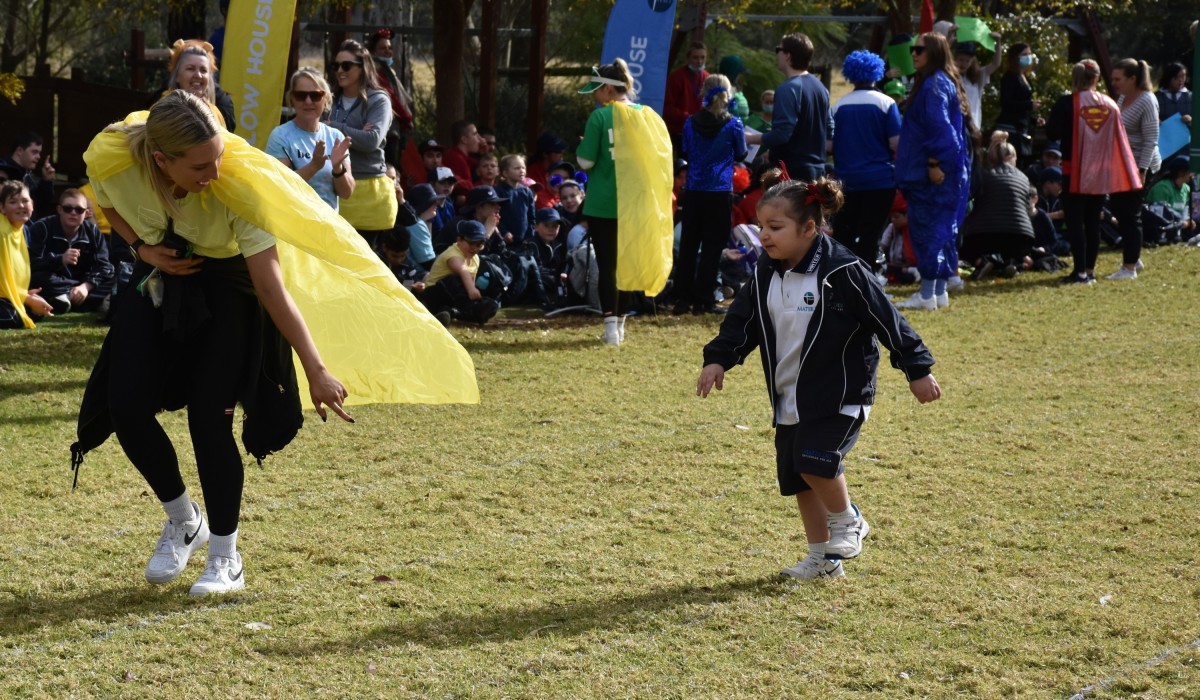 Athletics Carnival & G'Day Mass
On Friday, 24 June, our community gathered for a Mass to celebrate all the great people in our lives. Whether those people are our grandparents, godparents or other great people; we commend them all! Our school leaders assisted Fr Michael Williams from Camden's St Paul's Parish, in offering the Mass. All the students were reverent and respectful throughout the Mass.
It was then time to show of our skills and athletic talents at the Mater Dei School Athletics Carnival! Our students donned their House colours and took part in a range of different events including running races, high jump, shot put, discus, standing long jump and hurdles. The performances were outstanding, and were certainly aided by the cheering and support from family members and friends, who we welcomed back to Mater Dei.
Thank you everybody for your effort, team spirit and participation on the day.
Thanks also to:
Fr Michael for sharing a wonderful Mass with us that celebrated the special people in our lives
&
The incredible student volunteers from Magdalene Catholic Collegewho helped out at the carnival, cheering on and making friends with our students!