A Swinging Start to Our Events Calendar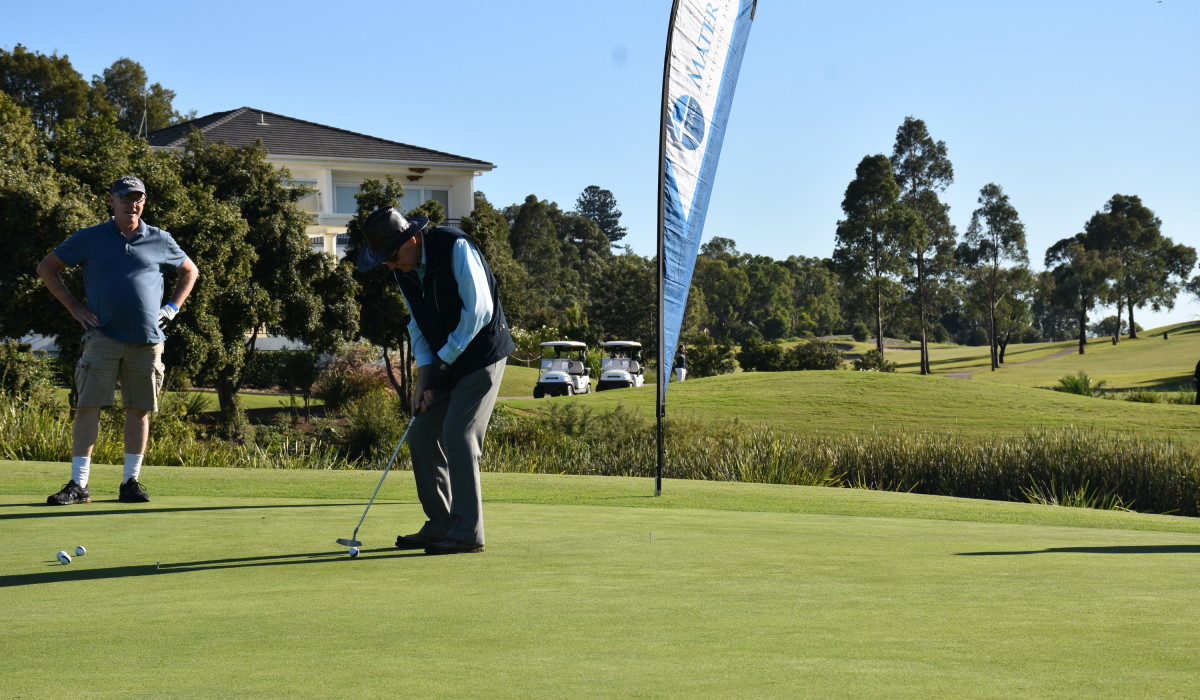 We held our first fundraising event for 2021 last Friday, the Mater Dei Charity Golf Day. This year marked its 27th year - our longest running fundraising event.
In glorious weather, we welcomed 116 players to the Macquarie Links International Golf Course and a great day was had by all who attended.
Our Mater Dei School Captains, Patrick and Sommer, did the rounds and introduced themselves to our golfers. They were excellent ambassadors for Mater Dei but couldn't stay for long - they had to rush back to host a Principal's Assembly that afternoon!
A special thank you to our Parent Volunteers who made all the players feel welcome: Karen Witherspoon, Natalie Richardson, Laurie Cuthbert, Rebecca Hall, Peta Wilson and Cris Abalos. We are so grateful to them for giving up their time on the day.
Thank you as always to all our supporters, without whom the day wouldn't be possible at all. It was wonderful to see everybody in person, especially after no fundraising events were held last year due to COVID-19.
The incredible generosity of our supporters this year has meant we have broken our fundraising record for this event. We are all blown away by this result and incredibly touched by the support from our community.