2023 Enrolment Applications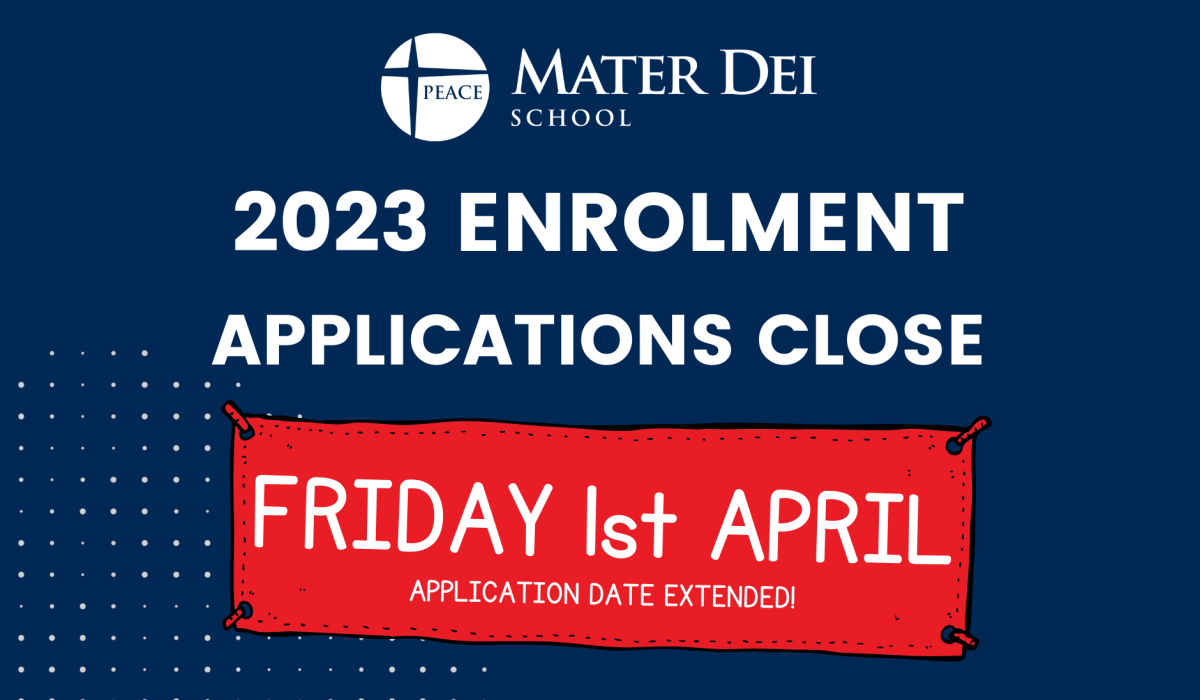 Applications for Enrolment to Mater Dei School in 2023 are closing soon.
The deadline for applications for Enrolment has been extended by two weeks. All applications must now be lodged by 3:00pm on Friday 1st April, 2022.
Please view our current School Enrolment Package for all necessary information, including schedule of fees.