100 Days of Kindy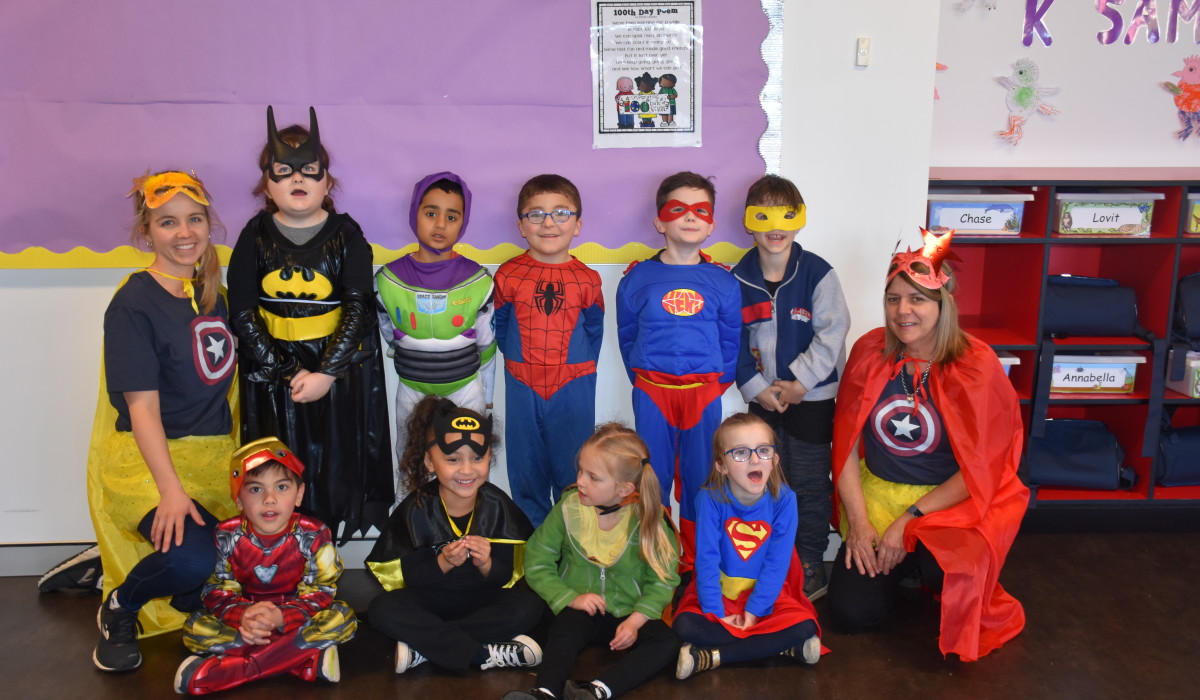 On 4 August, K Samaritan celebrated 100 days of Kindy - what a super achievement!
This year's theme was superheroes, and the class had a big day filled with 100-themed learning and even made their own hero masks!
What a great effort shown by everybody to mark such a special day - Mrs Gallagher and Linda for their creativity and organisation, our Mater Dei parents and guardians for kitting out their superheroes, and of course our K-Sam students for swooping in to save the day!